Registered User Ids can be forgotten, so it is not uncommon for a registered user to have the need to recover their User Id.

To recover your User Id, press the Forgot User Id? button.
First, select the Method to use to receive User Id recovery message. Next, enter either the Email Address or Cell Phone number that you initially registered with and press the Next button. If the email or cell phone number do not exist a message will be displayed.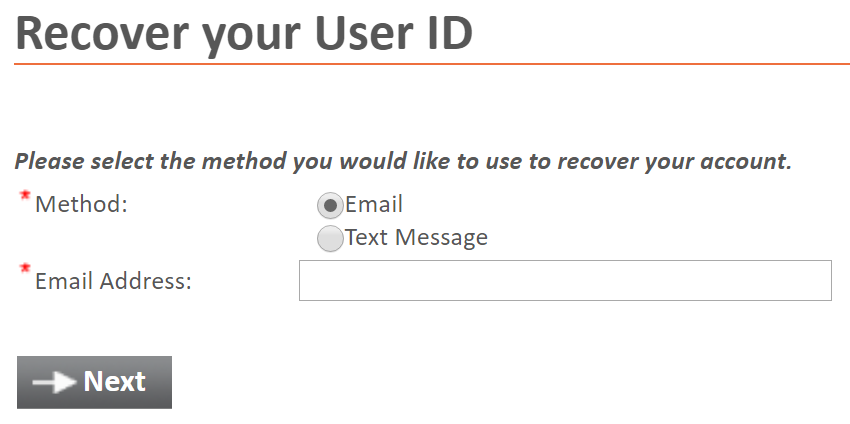 If your email address or cell phone number entered was valid, you will receive an email/text with your registered User Id.